Description
Imported Synthetic hair Give Comfort & Smooth Shave.

Synthetic Hair Travel Brush.
Made of brass metal. (perfect size for travel)
Twist off the cap to open.
Animal friendly.
Exceptional Value Exceptional Quality.
Excellent for frequent travelers.
MADE IN INDIA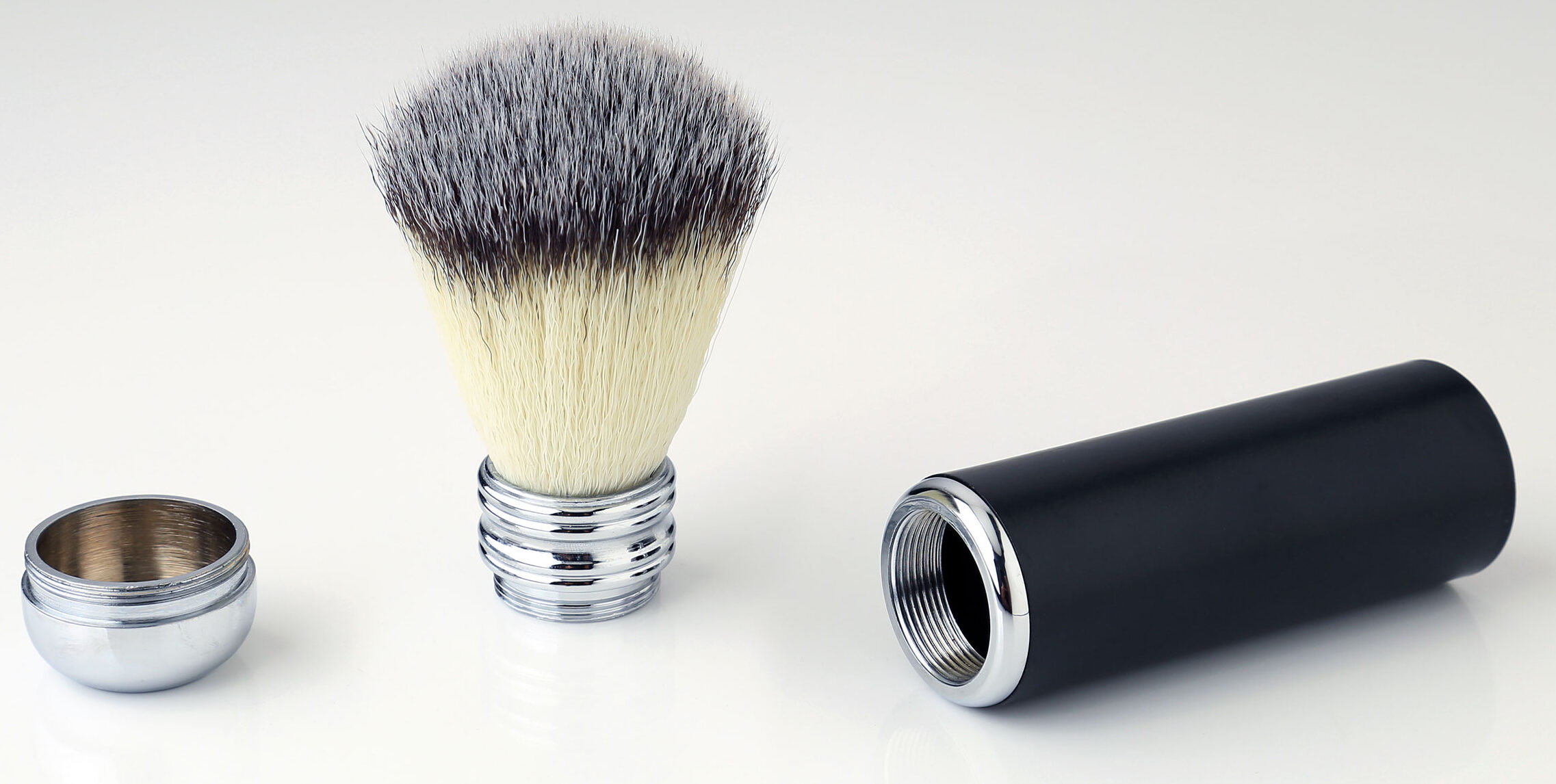 Travel Brush details:
Material: Brass metal
Color: Black
Brush weight: 90 Gram*
Brush height: 120mm
Brush Handle height:70mm
Brush hair height: 50mm*
Brush Handle Size: 35.5 mm
Brush Loft Size:  H 65mm
Brush Knot Size: 22.5mm
Package Includes:
Shaving Brush 1 U.