Description
 A Soap and a Shaving Soap will always make a huge impact on your experience of shaving. A natural oil-based shaving soap massaged into your skin ensures that not only is there enough smoothness for your first pass, but for your subsequent passes as well. Shaving soap offers extra protection to the skin from irritation and razor burn with softening and lifting the beard for a close and comfortable shave.
Suitable for all skin types, Naturally conditions, moisturizes, and protects your skin while shaving.
The Soap comes in a 100 gm jar that allows for superior lather creation.
Shaving Soaps on average last three times longer than Shaving Creams and are much easier to lather with Creates a rich, thick, and luxurious lather when used with a quality shave brush.
This shaving soap is a notch above other shaving products.
 Lather up with this artisanal quality shaving soap to experience softer, smoother, healthier skin after shaving.
INGREDIENTS : 
Stearic Acid, Palmetic Acid, Myristic Acid, Coconut Oil, Sodium Edta, Titanium Dioxide, Fragrance, Dm Water.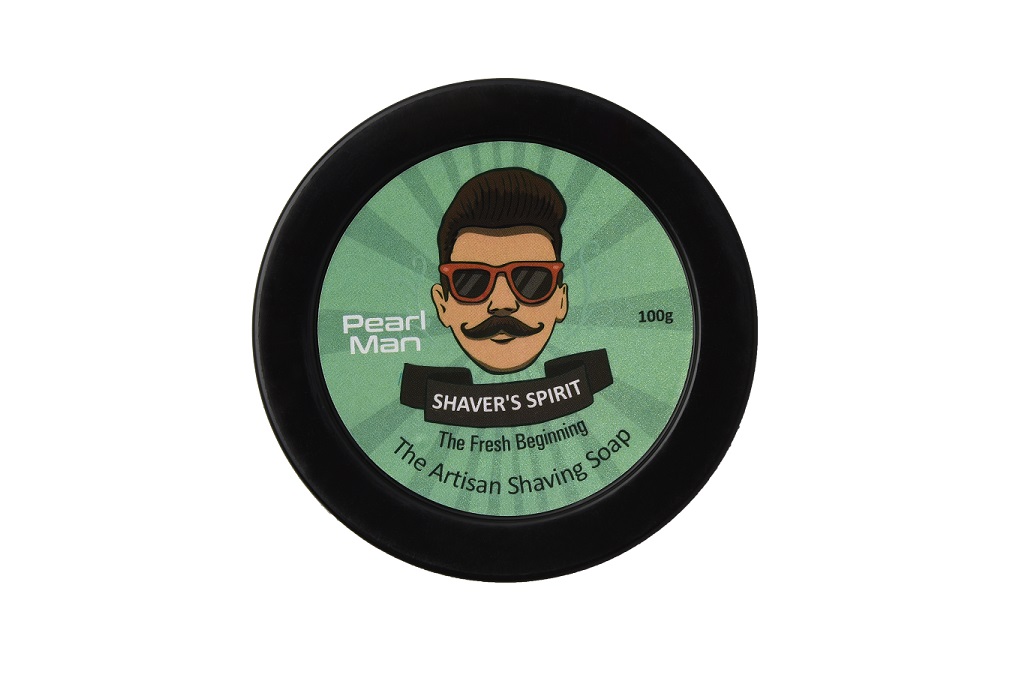 HOW TO USE
First of all, pour some water drops in the soap to soften the hardness of shaving soap & let the water do the work for a minute or two. Until the soap softens, Wet the bristles under the tap or with warm