Pearl Flexi Adjustable Safety Razor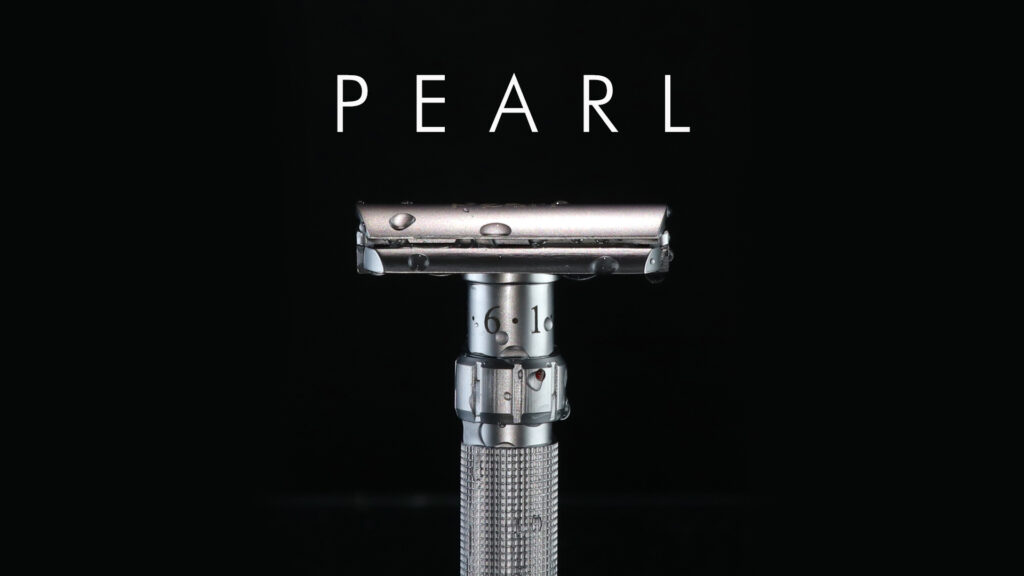 CREATION: HOW IS IT CREATED?
This artistic razor is entirely made of Brass only and no zinc or anything has been used other than brass. Very rare companies throughout the world do produce such piece which is made of only brass & Steel. Each piece has unique serial number which demonstrates its singular identification. Brass & CNC Processing is quite High-priced & Heavy Machines are established to work on such manufacturing. That is the only reason it seems costlier than ordinary ones in the market, but on the other hand, Such Component like Brass bring out 100% accuracy & the results are beyond expectations!
HOW IT DIFFERS?
Majority of razors in the market are made of Zinc alloys. Zinc alloys are made of pressure die-casting in which you can't get 100% accuracy and leaves you unsatisfied with your experience. While pearl flexi and its head is made of brass only which will commit 100% accuracy. Very few razors are made in this way, that it has only & only rich component. we source the best brass the market has to offer & Our extraordinary forging will guarantee you get a fantastic shave every time.
Examined:
It has 3-layer plating & It is Tried & Tested with 48 hours of salt spray to prove that it lasts forever! It has a unique Matt Finish that displays the everlasting beauty of this! The triple-plated finish will give you uncompetable results!
It is a two-piece adjustable razor which come up with 1 to 6 serial numbers which you can set according to your beard growth. 1 is the mildest & 6 is aggressive, if you are a beginner 1 is most recommended for the best ease & with your experience you can gradually go for 2nd, 3rd … & 6 after time. According to your beard growth you can set this numbers, if it's been days you haven't had a shave, you can set it on 4/5/6 Or if you had shave recently, you can set it on 1/2/3. It has 'Too good to believe' feature which is you can go halfway as well like 1.5,2.5…. Till 5.5 if round figures are not fit in your case!
It is for every man, as it provides every setting for beginners as well as proficient ones. It is the 'ALL IN ONE' kind of razor. You should expect nothing but the finest performance in the tools that you use!

With great procedures, comes great validity! This masterpiece comes with 5 years of warranty and if any mechanical problem arises, we have got you covered to bring it back to you as it was first! If you take good care of it, it can last forever!
Quality is what we build our reputation on and we stand behind everything we make. We take pride in our razors and want you to feel the same pride & satisfaction for having it!